Weight lightening of corrugated box
Weight lightening of corrugated box can be realized through the selection and application of base paper, which is an important measure to achieve moderate packaging. This principle demands the selection of base paper characterized by low gram weight, high strength and weight lightening, which is mainly applied in the packaging of some large electrical household appliances and equipments. By considerably reducing the overall weight of the freight, it makes the handling and transportation more convenient. "Light-weight base paper" advocated currently has significantly lower gram weight of unit area of base paper than that of normal base paper, while its strength is comparable to that of normal base paper. Therefore, this type of "light-weight base paper" will inevitably become the superior choice in the future.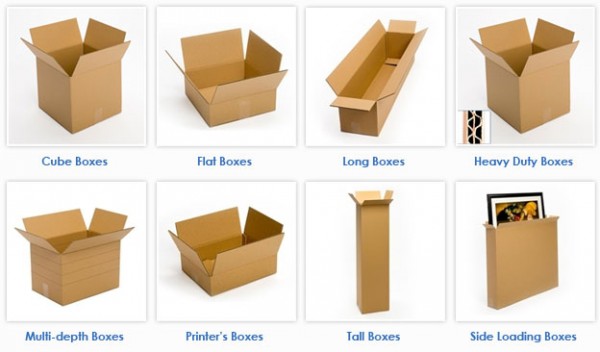 In 1950s, due to the backward development of China's paper making, the gram weight of box averaged between 320g to 360g, and the base paper used for the manufacture of export boxes and domestic sale boxes was of poor quality [4].There are several opinions concerning the selection of "light-weight" base paper. According to one opinion, the ration of base paper should be as low as possible; while according to another opinion, there should be explicit requirements on the selection of "light-weight base paper", and at least one of the following three requirements, namely, processed by special techniques, manufactured by independent equipments, with gram weight of less than 150g, should be satisfied There is a more widespread opinion: the ration of base paper should range between 100-180g/m2; indicators, such as ring pressure and breaking length should comply with certain standards [5].And, as to the aspects of base paper application in domestic, part of the electrical household appliances industry has adopted 3 layers of corrugated cardboard to replace 5 layer of corrugated cardboard previously used. For the outer and inner layer of corrugated cardboard, high-strength light-weight base paper is adopted, while for the middle layer, the high-strength corrugated cardboard. In this way, the consumption quantity of boxes was reduced tremendously, but with equal strength.
Hebei Shengli Carton Equipment Manufacturing Co.,Ltd is one of the largest
Corrugated Carton & Box Making Converting Printing Machines Equipments manufacturers in China
, supply high quality machines and good service for corrugated box plants wordwidely. We are specialized at corrugated box carton & cardboard machines . Corrugated sheet making machine, corrugated sheet cutter, boardcard slitter, flexo printing press, box folder & gluer, corrugated cardboard die-cutting machines. Anything you have interested, please contact me :
corrugatedboxmachine@hotmail.com
---