History and market report of corrugated box
Corrugated boxes have been successful for over 100 years and statistics show that the corrugated industry is still thriving. Corrugated boxes are one of the most stable packaging forms in today's industry. According to The Marketing Guide to the U.S. Packaging Industry, in 2004 paperboard packaging products made up 40.3% of the shipment packaging industry. Paperboard sales were more than double any other material during both 2004 and 2005. Inside of the paperboard industry, corrugated board made up 64% of all paperboard sales in 2004. According to the same source, corrugated shipping containers alone had $29.5 billion in shipments during the 2005 year. This was more than all plastic packaging material combined which totaled $26.346 billion. Not only do corrugated shipping containers dominate as distribution packages, the industry continues to grow. It is expected that the corrugated container industry will grow by 1.3% from 2005 to 2010 despite the threat from other packaging materials, such as plastics (The Marketing Guide, 2006). The properties of corrugated boxes make them valuable distribution packages and give the corrugated industry a slight advantage over other competitors. Corrugated boxes are best suited as a shipping container because of their strength to cost ratio (Jonson, 1999). The properties of corrugated boxes are easily modified in order to be compatible to the needs of the product being shipped.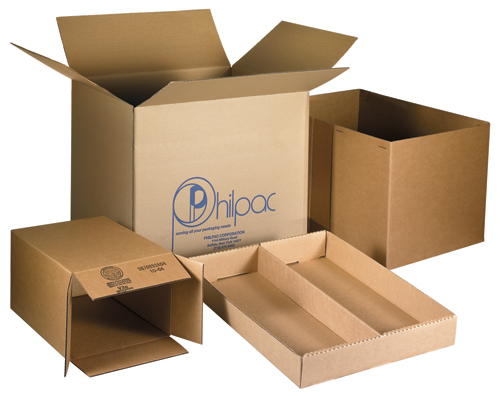 Corrugated boxes have dominated the transportation packaging industry for decades. The distribution of consumer goods is almost exclusively done in corrugated boxes. Of all the goods produced, 90% are shipped in a corrugated container some time within their product life (Fiedler, 1995). Corrugated boxes are economical for shipping because of their low production cost Hartford 2(Twede). Because transportation is essential to every product, reducing the transportation cost of products is essential to reduce overall costs. The regular slotted container, RSC, is the most economical box style because it has the least scrap (Twede and Selke, 2005). Minimizing the material for each box produced was a critical factor because consumers wanted the least expensive boxes. Therefore, the need for mass production of the cheapest corrugated boxes became essential to any company who distributed goods.
Hebei Shengli Carton Equipment Manufacturing Co.,Ltd is one of the largest
Corrugated Carton & Box Making Converting Printing Machines Equipments manufacturers in China
, supply high quality machines and good service for corrugated box plants wordwidely. We are specialized at corrugated box carton & cardboard machines . Corrugated sheet making machine, corrugated sheet cutter, boardcard slitter, flexo printing press, box folder & gluer, corrugated cardboard die-cutting machines. Anything you have interested, please contact me :
corrugatedboxmachine@hotmail.com
---