specifications and flute types of corrugated box
What are the specifications of a corrugated box?
When you ask for the specification of a corrugated box to a supplier, the format in which you receive it will look like this : Paper weight,outer liner paper,walls of the box with its flute type,inner liner paper.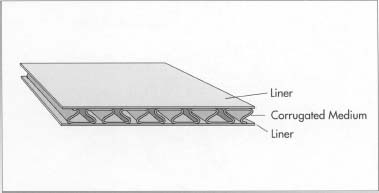 Paper Weight:
Usually the weight of the paper is specified in the terms of grams per square meter (gsm). In the manufacture of standard cartons, the paper used is generally of 125 gsm to 150 gsm. If the box is used for heavy duty purposes such as export, paper weighing 300 gsm is used.
Outer liner:
The paper outside the box is called the outer liner paper. Typically, the outer liner paper is generally made up of virgin craft paper. But these days, the composition also contains about 12 % of recycled material.
Inner Liner:
Inner liner paper is the one which is used on the inside of the box. It is completely made up of recycled material, virgin board, a mixture of newspaper waste and more as such. Though this may not seem as appealing and strong as the outer liner paper but it has an advantage of reducing the weight of the box considerable, being environment friendly and fully recyclable.
What are the flute types used in the construction of corrugated boxes?
Board corrugation or flutes refers to S shaped arches or waves of the corrugated box, present between the boards. These flutes, which run parallel to the surface of the corrugated board play a vital role in giving the box its strength and rigidity. In addition to this, flutes also help in regulating temperature within the box.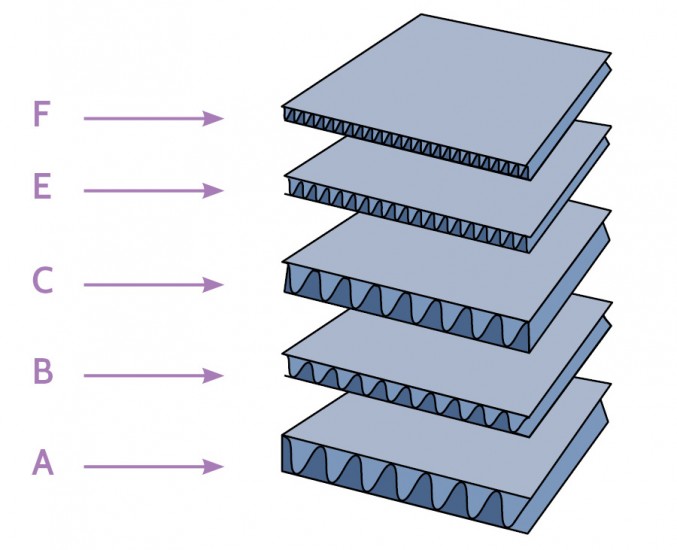 Here are the types of flutes that are used incorrugated boxes :
B FLUTE :
It has a thickness of 1/8″.
It has 40-50 flutes per foot.
It gives the second highest arch size.
It provides greater crush resistance and stacking strength.
It is generally used in the packing of canned goods and displays.
C FLUTE :
It has a thickness of 11/64″
It has 39-40 flutes per foot.
It forms a medium between type A flute and type B flute.
It is the most common type of flute used in corrugated boxes.
This type of flute also exhibits good cushioning, stacking and printing properties.
It is used in the packaging of furniture, glass and dairy.
E FLUTE:
It has a thickness of 1/16″
It has 94 flutes per foot.
It makes the board extra thin in turn reducing its weight and size.
It imparts the best crush resistance.
It is an excellent choice for printing purposes, making it a good choice for die cut custom boxes.
Hebei Shengli Carton Equipment Manufacturing Co.,Ltd is one of the largest
Corrugated Carton & Box Making Converting Printing Machines Equipments manufacturers in China
, supply high quality machines and good service for corrugated box plants wordwidely. We are specialized at corrugated box carton & cardboard machines . Corrugated sheet making machine, corrugated sheet cutter, boardcard slitter, flexo printing press, box folder & gluer, corrugated cardboard die-cutting machines. Anything you have interested, please contact me :
corrugatedboxmachine@hotmail.com
---