Corrugated Board Making Machine-Electrical Mill Roll Stand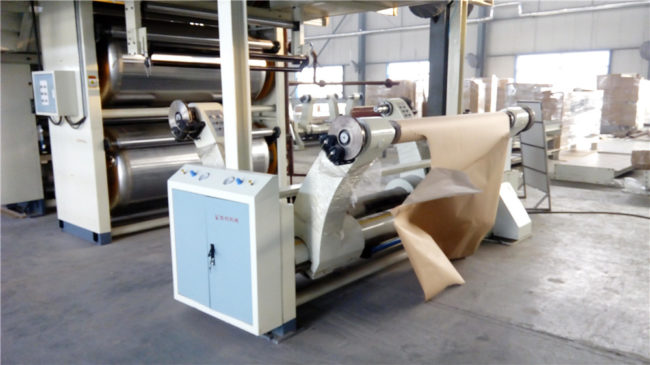 The corrugated paper mill roll stand is a key piece of equipment in the production of corrugated paperboards. It functions to support the reel paper during the production process. To ensure compatibility with reel paper with different widths, the device uses an electric clamping system to secure the roll papers, and an electric machine for clamp-position correction. Also, different tension controllers are adopted to make sure the corrugated paper can be delivered to the next step smoothly, thus achieving high production efficiency.
The electrical paper mill roll stand accommodates the corrugated medium which is elevated with the motor power. Its position in WJ computer high speed corrugated cardboard production line is shown in diagram and that in the HS high speed corrugated cardboard single sheet production line is illustrated in diagram. From press rolls at the wet end of a paper machine to reel spools at the dry or finishing end, with felt and super-calender rolls in between, our expertise in the paper industry is unmatched. All rolls are multi-plane, dynamically balanced at and above actual operating speed to achieve precise balance for high-speed applications.
Hebei Shengli Carton Equipment Manufacturing Co.,Ltd is one of the largest
Corrugated Carton & Box Making Converting Printing Machines Equipments manufacturers in China
, supply high quality machines and good service for corrugated box plants wordwidely. We are specialized at corrugated box carton & cardboard machines . Corrugated sheet making machine, corrugated sheet cutter, boardcard slitter, flexo printing press, box folder & gluer, corrugated cardboard die-cutting machines. Anything you have interested, please contact me :
corrugatedboxmachine@hotmail.com
---