Automatic Box Stitching Stapling Machine
To make corrugated carton and box, we neet corrugated box flexo printing machine, slotting and creasing machine, die cutting machine to make the corrugated sheets into corrugated box blanks. After we get the corrugated blanks, we need to make them into folded box to ship clients, to fold a box, the blanks' outer panels need to be hold together. So we need corrugated box stitching machine or stapling machine to finish the job.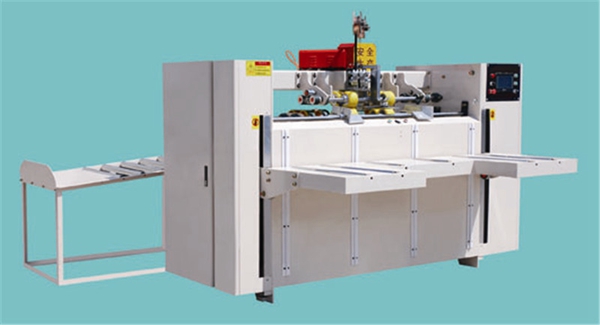 Our automatic stitching machine is high quatity and good price.
Hebei Shengli Carton Equipment Manufacturing Co.,Ltd is one of the largest
Corrugated Carton & Box Making Converting Printing Machines Equipments manufacturers in China
, supply high quality machines and good service for corrugated box plants wordwidely. We are specialized at corrugated box carton & cardboard machines . Corrugated sheet making machine, corrugated sheet cutter, boardcard slitter, flexo printing press, box folder & gluer, corrugated cardboard die-cutting machines. Anything you have interested, please contact me :
corrugatedboxmachine@hotmail.com
---